Your Trusted Houston Cybersecurity Experts
At Security Maisters, we take the security of your business and data to the next level. Based in Houston, Texas, our team is dedicated to providing top-notch cybersecurity Houston services to protect your organization from threats and vulnerabilities. With over 15 years of experience, we've established ourselves as the go-to cybersecurity company in Houston. We're your partners in addressing critical security issues and ensuring the safety of your employees, business data, and intellectual property.
As your dedicated partners, we take on the responsibility of addressing critical security concerns with the utmost seriousness. Our mission is to ensure the well-being and security of your employees, the sanctity of your business data, and the protection of your invaluable intellectual property. At Security Maisters, your peace of mind and digital fortification are our top priorities.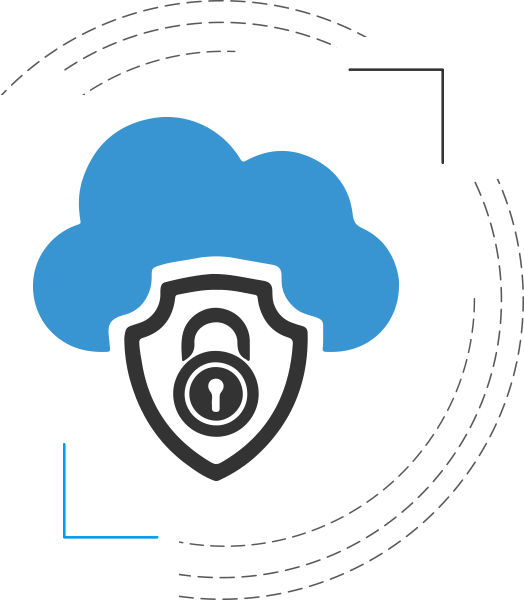 Our Houston Cyber Security Services
When it comes to cybersecurity, Houston organizations need a reliable partner. We pride ourselves on being a leading cybersecurity Houston company in the region, offering cost-effective solutions to keep your business secure.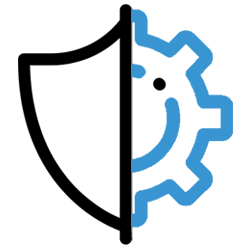 Expert Security Consultants
Our team of skilled experts will work closely with your organization to identify gaps and vulnerabilities in your security infrastructure. We don't just provide services; we offer tailored solutions to improve your technical processes and upgrade your systems accordingly. With us as your cybersecurity Houston consultants, you can rest assured that your business is in safe hands. Trust our expertise in providing end-to-end network security solutions tailored for the dynamic landscape of Houston, ensuring robust protection against evolving cyber threats.
We've formed strategic partnerships with well-renowned industry leaders like Bitglass and AlienVault. This collaboration ensures that we can bring you the best expertise in security right to your doorstep. By staying at the forefront of industry trends, our team keeps up to date and monitors the ever-changing cybersecurity landscape.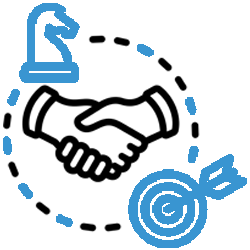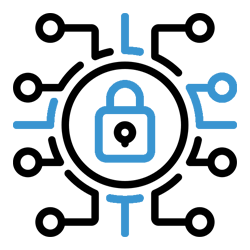 Network Security Services in Houston
Our range of services includes network security in Houston. We understand the importance of securing your network to protect your sensitive data and critical business operations. Our network security services in Houston, TX, are designed to keep your digital assets safe from potential threats.
Comprehensive IT Security Solutions
When it comes to IT security in Houston, you need a partner that understands the unique challenges businesses face in the region. Security Maisters offers comprehensive IT security solutions to safeguard your systems and data.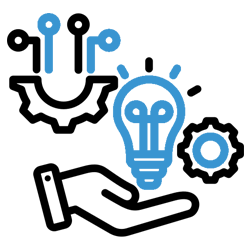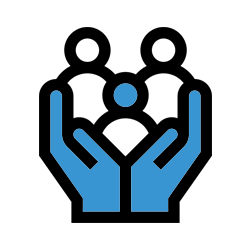 Local Cyber Security Experts
We are a Houston-based cybersecurity company with a deep understanding of the local business landscape. This insight allows us to tailor our services to the specific needs of Houston businesses. When you choose Security Maisters, you're choosing a team that knows the cybersecurity challenges faced by companies in this vibrant city. When you partner with us, you gain the assurance of tailored security services designed to meet the unique challenges faced by businesses in the vibrant landscape of cybersecurity Houston.
Protecting Your Business, Data, and IP
Our primary mission is to protect your business, data, and intellectual property. We provide professional and managed services that ensure your infrastructure remains secure and available. Our efforts are geared towards improving your organization's overall security posture.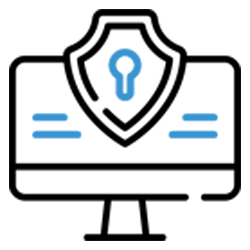 Your Trusted Partner in Cybersecurity
At Security Maisters, we are more than just a cybersecurity company in Houston; we're your trusted partner in addressing the ever-evolving security landscape. We work tirelessly to keep your organization safe from cyber threats, giving you the peace of mind, you need to focus on your core business operations.
Contact Us Today
Ready to enhance your organization's security? Contact Security Maisters, your go-to cybersecurity company in Houston, TX, today. We are here to address your cybersecurity needs, protect your business, and provide the security solutions you can trust.
Don't leave your organization's cybersecurity to chance. Choose Security Maisters, the name Houston businesses rely on for cybersecurity excellence.